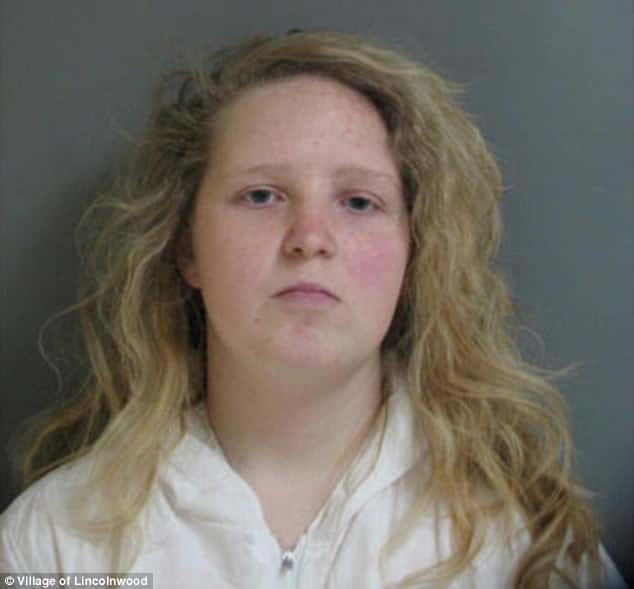 Eliza Wasni, 16, has been charged with murder after stabbing her Uber cab driver, Grant Nelson, 34, to death. Wasni was picked up from a Wal-Mart store in Lincolnwood, Illinois, on Memorial Day. She had stolen two knives while inside of the Wal-Mart. When Grant arrived at Wasni's residence she started stabbing him. He was able to get himself out of the car, and when he did Wasni got in the cab and drove away. Grant was able to tell police that his last passenger had stabbed him and stolen his vehicle. He was transported to the hospital where he later died from his injuries.



Posts

: 8


Join date

: 2017-06-12



heard about this, really weird how she just managed to steal two knives and still be subdued by police.

btw, thanks for using her mugshot, i know a lot of news sites right now are using her selfies cause he's a young white girl lmao



Posts

: 28


Join date

: 2017-06-10


Age

: 21


Location

: Canada



The whole thing is really weird to me. She could have done things so differently.She could have just exited the cab and ran or something. She didnt have to kill the guy over cab fare.
I will always use the person's mugshots if they are available. The article I was reading on it used her cute little selfie...but pictures can be deceiving..I mean look at that mess of a mugshot, lol.



Posts

: 8


Join date

: 2017-06-12



was it really because of cab fare? haven't read anything on the motive just yet. i assumed she had wanted to hurt someone though since she was in possession of the knife and machete before-hand



Posts

: 28


Join date

: 2017-06-10


Age

: 21


Location

: Canada



My mom told me about this just a few days ago when it happened. I think the cab driver wasn't legally allowed to pick her up. With uber, you're supposed to get a "ping" to pick up someone, then pick them up, and get paid through uber weekly or something. I think he tried to cheat the system by picking people up (without using uber) because he wanted his money sooner and just decided to pick up whoever. That's just what I heard so far, but still it didn't deserve him being killed over.
Co-Admin





Posts

: 48


Join date

: 2017-06-10


Age

: 18


Location

: Cambridge, Massachusetts



---
Permissions in this forum:
You
cannot
reply to topics in this forum